Teen Patti Joy: What You Need to Know
What is Teen Patti Joy?
Teen Patti Joy is a mobile application that brings the traditional Indian card game Teen Patti to your fingertips. This app allows users to play Teen Patti virtually with players around the globe or with friends. It also features other betting games.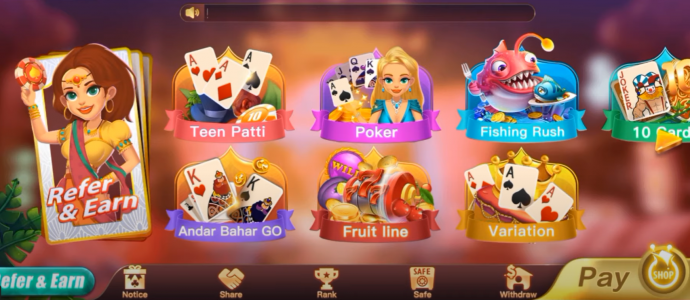 How can you play Teen Patti Joy?
To play Teen Patti Joy, you first need to download the application on your mobile device. Once installed, you can log in and join a table to start playing. You can choose to play with friends or join a public table with players from around the world.
Is Teen Patti Joy safe to use?
Safety is a crucial concern when it comes to mobile gaming apps, especially those involving real or virtual money. There have been several complaints about Teen Patti Joy regarding potential fraudulent activities. While we cannot confirm these allegations, we urge users to exercise caution.
Teen Patti Joy Complaints
Issues with Money Transfers
One major complaint about Teen Patti Joy centers on monetary transactions. Users have reported incidents where money was debited from their accounts for the purchase of in-game currency, but the currency was never received in the game. This has led to significant losses for some players, with amounts reaching up to 7000 rupees in certain instances. The concern here is not just about the lost money, but also about the trustworthiness of the app's financial transactions.
Account Freezing and Disabled Withdrawals
Another grave concern that users have raised relates to account freezing and withdrawal issues. There are instances where users have reported their accounts being frozen without any apparent reason, particularly after winning a significant amount in the game. This freeze also often disables the withdrawal option, preventing users from accessing their winnings.
In some cases, players have attempted to withdraw their winnings, only to find their account frozen and the withdrawal not processed. This has caused distress among users who feel they are being cheated out of their rightfully earned winnings.
How can you ensure your safety while playing Teen Patti Joy?
If you decide to use the Teen Patti Joy app, make sure to protect your personal information. Be wary of sharing sensitive data, particularly financial information. Also, it's advisable to download apps only from official app stores to avoid potential security risks.
What are the alternatives to Teen Patti Joy?
If you have concerns about the safety of Teen Patti Joy, there are several other trusted apps where you can play Teen Patti. Apps like Ultimate Teen Patti, Teen Patti Gold, and Octro Teen Patti have generally received positive reviews from users and are considered safe by many.
Is Teen Patti Joy worth it?
While Teen Patti Joy offers an engaging platform for playing your favorite card game, the safety concerns raised by users cannot be overlooked. We advise you to research thoroughly, read user reviews, and be cautious while sharing personal information on such platforms. Always remember, your safety comes first.
Please note that this information is based on user reviews and feedback, and you should do your own research before deciding to use any gaming app.